New Basses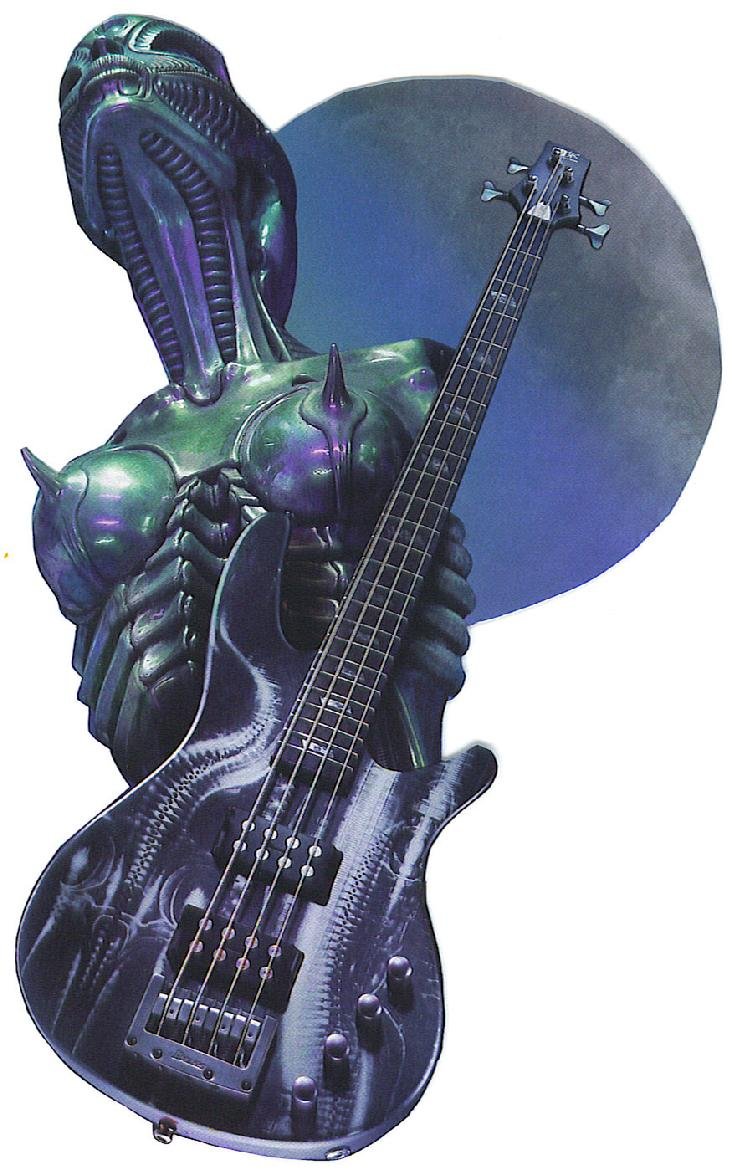 Fender
The original electric bass...collect the whole set! Precision, Jazz, Jaguar, Dimension, and all the variations within! We dare you to find us a band without a Fender on stage!
Squier
About the best bass around for the price. With a plethora of options, these basses pack a punch at a price that won't knock you out.
Ibanez
For the musician who will not be confined by boundaries--contemporary, vintage, slappy, poppy, sustainy, harmonicy, but never icky. Excellent quality with amazing looks, priced within your wallet.
Danelectro
Old school looks and retro sound for the modern bass player, still at the ancient price.
Ernie Ball Music Man
Competition? We think not. These are made in California (fifteen minutes from us, as a matter of fact), and are prepared for any musical context. Gig-worthy, record-worthy, jam-worthy--they are worthy! The undisputed 'classic' modern bass.
Rickenbacker
Ric's kick ass but they do play hard to get! However, we manage to keep a decent stock. See current inventory
here
.
Warwick
We keep a lot of these puppies around. They make you sound good. It doesn't get much better than this!
G&L
Can you teach an old dog new tricks? Absolutely... The classic style with all the improvements.
G&L Basses In Stock:
JB-2 Blackburst, Flame Maple Top, maple neck, wood binding, w/hc MSRP: $2370
SALE: $1659
L-2000 2-Tone Sunburst, rosewood fretboard, w/hc MSRP: $1850 SALE: $1379
SOLD
L-2000 Spalted Maple Top, rosewood fretboard, w/hc MSRP: $2300 SALE: $1599
SOLD
See Warwick Basses Below ↓ ↓ ↓ ↓ ↓ ↓
Warwick Basses the ultimate bass. the ultimate tone.
4-string Warwick Basses
Thumb Bass 4-String Bolt-On Ovangkol Active/Active
5-string Warwick Basses
6-string Warwick Basses
Corvette Pro Line 6-String Bolt-On Flame Mapel Active/Active Burgundy Red Stain
view Used Warwick Basses
here
ALEMBIC Basses
Impeccable Craftsmanship. Righteous Woods. Killer Tones.
Alembic Essence 6-String Bass Bubinga Top & Back
Alembic Orion 6-String Bass
Lacewood Top
Alembic Rogue 5-String Bass Zebrawood Top w/ Purple Heart Accent Laminate
Alembic Series I 4-String Bass
Highly Figured Bubinga Top & Back